Web and Tech Support Services
PC Support
We will keep your PCs running smoothly! These days it's critically important to keep your operating systems current and free of viruses and malware. Due to the abundance and potential severity of malware threats, you may need to run more than just one security program to stay safe and clean. Performance may be improved by deleting temp files, defragmenting hard drives and removing unnecessary programs and services running in the background, consuming valuable resources. Sure, Windows contains many utilities designed to optimize performance but do you actually use them?  If not, take advantage of our PC Maintenance services.
Web Design
We've recently added
WordPress
web design to our menu of services. WordPress sites are visually appealing and use themes and plugins to control appearance and functionality. Many
well known brands
have built their blogs or websites with WordPress: CNN, Forbes, Best Buy, Tech Crunch, UPS and Mashable are all notable WordPress users. You can be too! Many plug-ins are available that allow site customization. Some examples of these are carousel slide-shows for photographs, contact forms, eye-catching graphics and templates that allow you to embed video and audio content. There's great technology available today that just wasn't accessible a few years ago. Why not use it? Our goal is to tell your story in a visually appealing way that brings forward pertinent information that may currently be stranded within secondary pages of your website. Click
here
for more info.
Form Design
With 30 years of word processing and form design experience, most recently with Adobe LiveCycle Designer, we'll build you new forms that look great and work properly! We'll also adapt your existing forms to make them more legible and functional. Did you ever have to fill out a form full of fields that didn't give you enough space to fill in your complete response? That's really frustrating! Or how about that special form that won't let you save it so you end up having to print it, scan it and file it? Time consuming and useless! We'll make sure your forms don't suffer from these all too common design flaws!
Latest news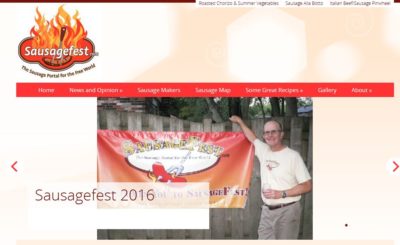 Sausagefest is Sizzling! The newly redeigned Sausagefest.com website features great recipes, the latest sausage news, "links" to many great sausage vendors and cutting edge sausage commentary from Kent Antonious, publisher of Sausagefest.com. Kent Antonious is […]
See all our news
With over 40,000 courses taught by expert instructors, they offer something for everyone!
Disclosure
The ads on this site are "affiliate links." If you click on an ad and purchase something, I will make an affiliate commission. I encourage you to do so because these are products and services that I personally use. The purpose of this disclosure is to comply with FTC  16 CFR Part 255 "Guides Concerning the Use of Endorsements and Testimonials in Advertising."