Joe Kazda has created an incredible photo archive of Manitowoc Tavern History dating back to the 1800's! I was born and raised in Manitowoc, Wisconsin, so when Joe told me he wanted to update his website I jumped at the opportunity. When I was younger I did my own special brand of research on the subject but Joe's work is much more detailed, professional and comprehensive. Trust me, you'll lose track of time as you browse through hundreds of amazing images of old taverns in Manitowoc, Wisconsin. There are countless photos of bar memorabilia, bar tokens, matchbooks, newspaper ads and articles, bartenders, tavern owners and patrons. It really takes you back in time!

Migrating the Manitowoc Tavern History site to WordPress presented certain challenges: the site features over 100 pages of content and nearly 1000 photos. That's one big website! With no native WordPress import tools, a high volume of content and no FTP (File Transport Protocol) access to the files on Joe's old website, I needed to find free tools that would allow me to create a WordPress website for him. Fortunately, I was able to locate resources that allowed me to convert Joe's site to WordPress.
Enhancements to the site include a new background color, which better contrasts with many of the old documents and images on the site. There's also a new searchable, sortable Tavern Directory, which lets visitors quickly locate a tavern or property they are interested in. There's a new Taverns Map that works with modern browsers. I also created a map of all the old Lunch Counters and Restaurants Joe has documented on the site. Joe also wanted to better integrate his Manitowoc Tavern History Facebook page into the site. It's now visible in the sidebar on the right for easy access. Because Manitowoc Tavern History is now a WordPress site, it features a responsive design, which means that it will render nicely on mobile devices like smart phones and tablets.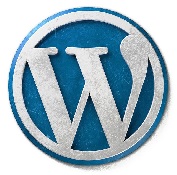 WordPress is the leading Content Management System and there are thousands of software plugins which increase its functionality. If you're interested in migrating to the WordPress platform or wish to update your site, please contact me.