Is Your Web Presence Missing A Few Pieces?
There are many talented web designers out there. Some are master computer programmers. They choreograph programming languages like PHP, mySQL, HTML5, CSS3 and Javascript, resulting in an extremely high functioning web site. Others possess an incredible eye for style and design. Their innate artistic sensibilities are sure to impress you. Their websites are eye catching and gorgeous. And don't forget about the marketing wizards. They will mystify you with their talk about impressions, click-troughs, conversions, SERPS and funnels. Their speech may puzzle you but if you hire them, it's highly likely that your website will rank highly in search results and will be optimized for maximum monetization.
Three Puzzle Pieces
Depending on your needs, it may make sense to work with a designer whose expertise lies in one of three areas:
Programming
Styling
Marketing
Just because you choose to work with a programmer doesn't mean you need to sacrifice styling or marketing. And if you select a stylist, you shouldn't have to give up functionality or search rankings. It's important to choose a designer with whom you are comfortable and confident that they can give you the expertise you require.
Solve The Puzzle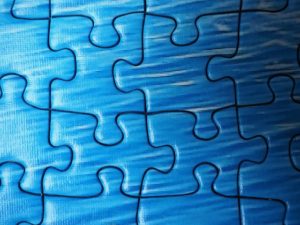 If you retain me, I'll collaborate with you to give you a professional looking, functional, and secured website. I offer a combination of programming skills, design aesthetic and marketing knowledge so your new website design will feature all three pieces of the puzzle.
As an IT Professional with over 30 years of hands on experience working directly with users and also with hardware and software applications, I've gained a wide breath of knowledge and look forward to putting that experience to work for you.
Call Dave at 847-794-8933!