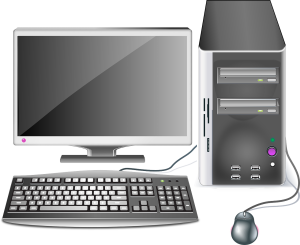 Dave provides web design, website support and PC-based Tech support to small businesses and not-for-profits in the greater Chicago area.
Bio
Dave Stadelman has over 30 years of experience working with personal computers. For 28 years, he worked for Community Alternatives Unlimited (CAU), a not-for-profit human service agency located in Chicago, Illinois. He began by taking a temporary assignment as a Word Processor with the agency before landing a permanent job as the agency's Information Systems Assistant. Within a few years he became the MIS Manager. A few years later he advanced to IT Director, a position he held and enjoyed for nearly twenty five years. The agency owned three computers and employed fewer than 25 staff when he started in 1987. By the time he left in 2015, there were 135 staff, 10 servers and over 200 desktop and notebook computers. Dave managed and developed the agency's IT/Support department and made sure the computers worked and the data flowed.
Working for a small agency gave him an opportunity to learn how to manage all aspects of an IT department, as well as how to provide personal computer hardware and software support. In addition to his word processing responsibilities, he learned how to design, develop and support relational databases. He worked closely with several talented application developers and oversaw many database development projects and conversions throughout his 28 years with the agency.
Skills and Experience
As computer-based forms began to evolve, he developed, adapted and maintained many of the fillable forms used by the agency and became proficient using Adobe LiveCycle Designer to create these forms. He gained valuable experience supporting different desktop operating systems such as DOS, OS/2, and Windows and also administered networks running Novell Netware and various Microsoft Windows Server network operating systems. As technology progressed, he began to support WiFi networks and mobile devices and learned how to clean up malware-infested computers. He learned to troubleshoot hardware problems and provided hardware support for many different models of computers. He oversaw the development of the agency's telecommuting program and was the agency's HIPAA Security Officer. Here is a detailed list of hardware and software he used over the course of his 28 years at Community Alternatives Unlimited.
Prior to working for CAU, he worked as a word processing specialist for Kelly Services in Chicago, Illinois. Dave was born and raised in Manitowoc, Wisconsin, and is a graduate of the University of Wisconsin — Madison. For more information regarding his education and credentials, click here.
He now provides you with the benefit of 30 years of tech experience through his consulting business.